Though our fellow classmates may be gone from sight

they will never be forgotten

age 50, passed on to her heavenly home after a courageous battle with cancer on Friday, February 22, 2002.  She is survived by her husband, Roy Bremer; son Carl Bremer.  The Sunshine of her life; mother,  Mildred McCown; sisters, Judy and husband Mike Taylor, Pam and husband James Rasmussen and vicki McCown and husband Danny Torres; nieces and nephews; Lana and husband Mike. Matthew, Sarah, Jordan, Kelly, Jared, and beloved dog Muffin.  She will be dearly missed and will be remembered in our hearts and thoughts forever.   

ANASTACIO CARRIZALES

May 10, 2005

born March 12, passed away on June 3, 2002 at the age of 50.  She was employed as a law enforcement officer with the Bexar County Sheriffs Dept.  for the past ten years.   Survivors include her parents, Rosalio abdCarmen Gomez; her former husband Juan Gonzales; daughters Eva Gonzales Balboa husband Peter, Vanessa Gonzales Sanchez husband Abel. A sister Rosalia Zapata; brothers Joe and Carlos Gomez.  Grandchildren, Adam Antonio - Mariah Mercedes-Aaron-and Andrew Balboa; Star Lynn Sanchez.  Also nymerous nieces and nephews.

Deputy Officer

JANIE GOMEZ

GONZALES

MARY ESTHER

GONZALES

  FEB. 25, 1979

ERNEST HEIMSATH

August 31, 1952 - September 5, 2009

went to be with his Lord and Savior Jesus Christ.  He was born in San Antonio.  He was an extraordinary father, son, uncle, scholar, and musician.  He was preceded in death by his parents, Pastor Heimsath and Enedina De La Garza and sister: Hope Quintero.  He is survived by his sons; Ernest Heimsath, Jr. and Christopher Michael Zavala, three sisters, two brothers, two grandchildren, as well as numerous nieces and nephews, other loving family, and friends. 

GREGORIO CHAVEZ

MARCH 26, 2013

beloved husband , father, grandfather, and brother was embraced by our Heavenly Father on March 26, 2013, at the age of 60.  He was preceded in death by his parents, Pedro and Virginia Chavez, sister Lupe Chavez.  He is survived by his loving wife of 38 years, Yolanda and his three children, Greg, Abigail, and Mary: two grandchildren Genesis and Sophia, who were his pride and joy.  He is also survived by siblings, Lillie (Joe) Dinkins, Josie (Albert) Garcia, Gerardo Chavez, Gabriel (Mary) Chavez, Manuela Chavez (Robert) Hernandez, Esther C. Aguilar, Camillo Chavez, Terry (Jesse) Ayala, Sylvia (Oscar) Benavides, and numerous nephews, nieces, friends, and loved ones.  Gregorio served in the U.S. Army for two years.  He then pursued his bachelor's degree, a BAAS in Public Administration from Southwest Taxas Universstity, San Marcos, Texas.  He was a civil servant for over 27 years.  His work took him from Texas to California tp Oklahoma.  He retired and returned to San Antonio.  He was a kind and caring person and was always ready to help you out when neded.  He is loved and will be greatly missed.

Alijandro M. Perez

July 1, 1950 - February 13, 2011 

passed away at the age of 60.  He is survived by his wife, Cecilia;  sons James Alexander and Daniel Aaron:  sisters Susie Carrera, Erminia Hernandez, Amelia Castoreno, Epimenia Perez: brothers Juan, Rafael, Moises, Adolfo and Jesus Jr.,  numerous nieces and nephews.  

Anyone with more information 

(i.e. date of birth or date of death) 

or having more photos of anyone on this page, 

please contact Becky Cannon on the Contact page.

Loraine was born in San Antonio, Texas on September 12, 1951.  She went home to the Lord on June 19, 2012.  Loraine was a loving, caring, and very loyal nurse for 38 years.  The last 22 years she devoted her life to Dr. Wu's patients.  Loraine did so much for her patients and co-workers.  There are many quilts and blankets in a lot of homes as a reminder of her love.  She is an angel who had blessed thousands of lives.  In her own words, "no one can say I didn't fight".  She is now at peace and has gone home to be with her Lord.  She is survived by her mother, Margie Rusch, son Charles Wear, and numerous cousins and many friends.  the Wear family would like to give a special thank you to all of the friends and family that helped her throughout her illness.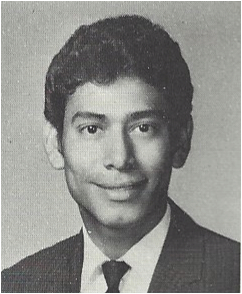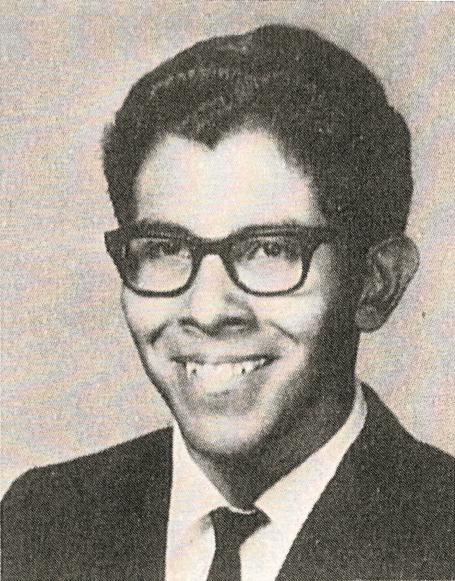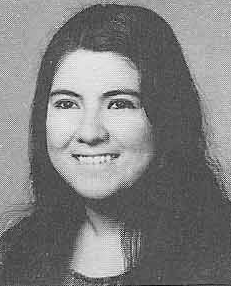 Rebecca Nira Hoyos

October 17, 1951 - March 24, 2015

Rebecca Nira Hoyos went to be with the Lord on March 24, 2015 in San Antonio, Texas.  She was born on October 17, 1951 in San Antonio, to Ramon Nira and Cecilla Pantoja Nira.  She was preceded in death by her father, and her son, John Patrick Rocha.  Rebecca is survived by her mother; her husband, Rosendo Hoyos; daughters, Jessica Mejia Eduardo, Melissa Rocha Valasquez Julian, Melanie Lynn Rocha Michael, Ashley Elizabeth Rocha, and son, Alfredo Ramon Rocha; step-children, Rosendo Hoyos,III lleen, Lisa Michelle Connors Paul, Mathew David Hoyos Holly; sisters, Magie Shahin Ben, Nancy Nira Henry Urenda, Jr., Alice Nira, 12 grandchildren and numerous nieces & nephews.

Steve Gomez

October 19, 1951 - April 27, 2015

Steve graduated from Harlandale HS & married Elisa (Sepulveda) Gomez, wife of 44 years.  In death Steve reunites with his father Adolfo, brother George, nephew Eddie O.  He celebrated life until called home by our Lord & Savior on April 27, 2015.  Survived by 3 children Erica (Bernabe) Gomez-Mercado, Steven (Jessica) Gomez & Jonathon (Martha) Gomez; 2 grandchildren Guy Vargas Jr. & Jocelyn Gomez; 5 step-grandchildren Destiny, Ariana, Marisa, Jeniece, Isaac; mother Maria Gomez; 9 sister Pearl, Sandy, Carol, Martha, Sally, Carmen, Alicia, Sylvia, Maryjane; sister-in-law Angela; 4 brothers Frank, Adolfo, Martin, Rick,  Steve served his Country US Army Veteran & his Country returned the favor!  The Family is forever grateful to VA Hospital Medical Team.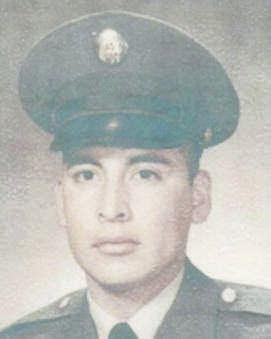 Colette Lorraine Chavez Benitez

December 17, 1951 - September 14, 2018

Colette L. Benitez born in San Antonio, Texas on December 17, 1951; passed away September 14, 2018  at the age of 66.  Colette touched many lives and had a cheerful laugh that was full of life.  She had many successes in life, including being a caring registered nurse, a wonderful mother, a devoted wife, and perhaps her most cherished role, a beloved grandmother.  She is preceded in death by her parents Addie Pauline Skinner and Michael Chavez.  Survivors include her loving husband Robert G. Benitez, sons Jesse Alvarado and Nathan Alvarado, son-in-law Robert Keith Franklin and daughter-in-law Yaresi Alvarado, grandson Robert Austin Alvarado-Franklin, and other loving family members and friends.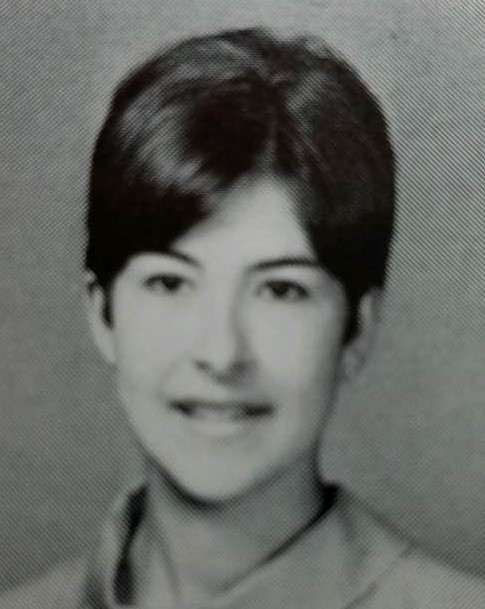 Rickey E. Mann

March 12, 1952 - November 10, 2018

Ricky E. Mann age 66, of San Antonio passed away peacefully on Saturday, November 10. 2018, after battling a diagnoses with cancer since January.  He was born March 12, 1952, in San Antonio, Texas to the late Lester Mann and Helen May (Maddox) Upshaw.  He attended Harlandale High School.  He graduate from the Air Force  Community College.  He proudly served his country in the United States Army, serving in Vietnam as an Army gunner from 1970-1975.  He joined the Air Force Reserves and served from 1983 until his retirement in 2000.  He worked at Randolph Air Force Base as a civil service electrical engineer; working on flight simulators.  In his free time, he enjoyed sightseeing, playing acoustic and electrical guitars, the San Antonio Spurs, the New England Patriots, and various music genres.  He is survived by his only child, Misty M. Allen and her husband Jesse, of San Antonio; grand children Aiden Allen, Kamryn Allen, of San Antonio; mother Helen Upshaw, of San Antonio; sisters Lynette Jay, of San Antonio, Debbie Hotchkiss, of Joshua Tree, California, long time companion,  Diane Maples of San Antonio, and many close friends he considered family.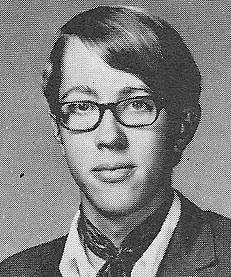 CYRILDO BUDDIE McBURNEY

(NO PICTURE AVAILABLE )

DOUGLAS L. SHEEDY

AUGUST 27, 1927 - MARCH 2, 2019

of Johnson City, Texas passed away peaceably at home, 

on Texas Independence Day.  

He was 91 years old.  His wife of fifty-six years, Ruth Ann (Rusmisel) Sheedy, preceded him in death, as did their 

older son Patrick.  Also preceding him were his sister Sheila Maureen Parker, and his parents Patrick O. Sheedy and 

Thelma Alleen (McVay)) Sheedy.  

Douglas is survived by his son 

Michael Sheedy, 

grandson Jonathan and Jennifer Sheedy, and great-granddaughters 

McKenna, Savannah and Emma Sheedy.  

He graduated from Burbank High School in San Antonio in 1945 

and enlisted in the U.S. Navy .  

After his discharge he served in the 

Army National Guard and the 

Coast Guard Reserve into the 1960's.

A teacher and school administrator by profession, Douglas worked thirty-five years in various school districts in Texas.  He taught in the classroom, and he was principal at a half dozen schools in Encino, Kingscille, Schertz, and San Antonio (Go Indians!).

Douglas was at different times a heavy machine operator, a Little League Coach, a deacon in the Methodist church, 

a small-arms instructor, 

a member of various civic groups and so on.  

He had a full life.